⚠️ Coronavirus Note
In-person meetings may have been canceled or moved online, please contact your local meeting organizers before visiting an in-person meeting to confirm. See our List of Online Meetings


Academy Teachers
---
Academy Teachers
---
Select a Teacher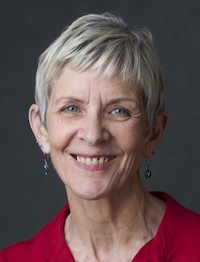 Mary Stancavage
Mary Stancavage has practiced meditation, yoga, and cultivated a spiritual practice for over 30 years and in 2009 was empowered to teach Buddhadharma. Mary is based in the Los Angeles area and teaches classes, retreats and does individual mentoring. She has taught mindfulness at recovery centers, has co-facilitated Year-to-Live groups since 2008, and has had a weekly dharma class for over a decade. She also was director of Against the Stream Buddhist Meditation Society for ten years. Mary completed the Buddhist Chaplaincy Program at the Sati Center and served as a volunteer chaplain at Hollywood Presbyterian Medical Center. She also served as Executive Director of the Mind Body Awareness Project from 2016 to 2018. In taking the practice off the cushion, Mary is honored to serve on the board of CLUE: Clergy and Laity United for Economic Justice. Along with teaching she continues to investigate what it means to live with an undefended heart. She is committed to relevancy in her teaching and talks often on social justice issues and currently co-facilitates a Women and Whiteness group. Fun fact: Mary has a Master's Degree from UCLA and worked as an archaeologist in Syria. More info can be found at her website, marystancavage.org
Website: marystancavage.org

---
Teachings
February 5th 2023 — All You Need is Love


In our world it seems that hate and anger are so prevalent it can feel overwhelming at times. In our own lives, it's also quite easy for us to slip into aversion and othering while finding it fully justified. In this talk Mary discusses the need to name love as a foundation of our practice. The Buddha gave us the Metta Sutta as well as other teachings on how to be with a mind imbued with lovingkindness and compassion. This foundation of love will allow us to fully open to the world and to ourselves, letting go of the need to create barriers. Turning towards love is the answer.

May 1st 2022 — Letting in the Joy


Our practice and our recovery are often about recognizing our struggles and where we are stuck. Although it's necessary that we do this, sometimes we miss the joy that is also present in our lives. Joy is one of the Seven Awakening Factors and an important experience on the path to liberation. In this talk Mary will offer suggestions on how to recognize and cultivate joy in your life, even in the midst of difficulties.

April 4th 2021 — Relax the Body, Relax the Mind


Our bodies hold so much that we're not aware of. Our shoulders are tight, our jaws are clenched. This tenseness is often a reaction to cravings, aversions, and other habits of mind that we're also unaware of. In this meditation and talk, Mary will invite us to relax the body and mind which allows us to be with our thoughts and feelings as they arise and develop the ability to respond with clarity and compassion. This practice is helpful in dealing both with addiction and with moving through our day to day lives.

December 6th 2020 — Moving into Spaciousness


In this talk Mary will talk about identifying those constricted and frightened parts of ourselves that we may not even be aware of. When we're caught in any type of addictive behavior, we're also often trapped in habits of mind that are driven by fear and an inability to be with reality. When we hold on to our beliefs of the way things are supposed to be, or fight off the way things are, we're often tense and cling tightly to our ideas. This practice offers us a way to recognize what this constriction feels like in our bodies and how to let go and make more space. As we release the "shoulds" and "shouldn'ts", we can breathe more easily and allow ourselves to be more intimate with our experience. We learn to trust the what's actually happening instead of what we think might happen. This moves us into the calm and ease that spaciousness allows.

April 7th 2019 — Letting Go of Our Stories


As soon as we're born we're faced with what life throws at us and we develop ways of coping that may or may not be beneficial. We're also bombarded with messages from family, friends, school and society at large about who we are and what we should or shouldn't be. These habits and messages become embedded and we may not even be aware of them, but they influence us on a daily basis. This is what the Buddha means when he talks about our conditioning. This conditioning can harden into the unwise stories we believe; craving and addiction are a destructive way of handling these beliefs.

In order to move towards freedom we have to wake up to our conditioning and disentangle it. Slowing down the mind and taking a step back to see the impersonal nature of the mind and developing a deep intimacy with our experience is how we move toward letting go of the craving and addiction. This talk will offer ways to examine our stories and the baggage we carry with us and investigate how to let them go in order to live a more liberated life.