⚠️ Coronavirus Note
Due to the COVID-19 pandemic, in-person meetings may have been canceled or moved online. Please contact your local meeting organizers before visiting an in-person meeting to confirm.
See our List of Online Meetings


Meetings & Events > Recovery Retreat for BIPOC Community - January Saturday 23rd - Sunday 24th 2021
Recovery Retreat for BIPOC Community - January Saturday 23rd - Sunday 24th 2021
---
Twelve Step and Zen Immersion Retreat
A practice to support the caring of our Heart and Mind through L.O.V.E. (Lots of Voluntary Effort)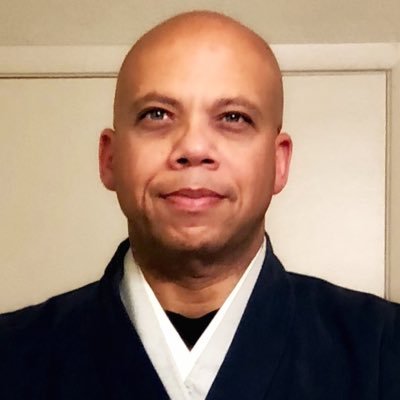 Led by the Zen Monk Seiho Mudo Morris
January Saturday 23rd - Sunday 24th 2021
Mornings - 9 am to 12pm PST
Lunch Break 12pm - 2pm PST
Afternoon - 2pm to 4pm PST
PLATFORM: Zoom
IMMERSION DESCRIPTION:
The term Zen means to be unified, physically, mentally, emotionally and spiritually; healing the dis-ease and un-ease of the mind. Though the historical Buddha didn't have the word "Addiction," in his time, though it's precisely what he was referring when he began teaching the Four Truths, and began with Dukkha. My personal definition of addiction that's evolved through experience and time... Addiction | A distorted physical, mental, emotional, and spiritual relationship and attachment with attitudes, behaviors, people, places and/or things that interfere or prevent healthy connection; with self and others; resulting in suffering.
The Twelve Steps are a powerful and well-rounded framework of Twelve harmonious meditation practices. They are designed to turn inward towards the dis-ease and un-ease of mind, and bring it to rest. As we practice together, immersion retreat participants will have the opportunity to develop a personal and intimate understanding, through direct experience. We'll be starting from a basic premise of Step One as "We admitted we were powerless over self-rejecting thoughts and when we become attached, follow and have trouble letting go of them, our life can become unmanageable and be a cause of suffering."
From there we will practice together through a supportive container of kindness and compassion, together on a well-worn path that supports personal inward harmony; physically, mentally, emotional, and spiritually. Participants will have the opportunity to engage in mindfulness based meditation practice, yoga, group discussion and activities designed to give you the opportunity to embody and meet yourself more fully. As we progress with each of the Twelve Steps as a meditation practice, we will lean into self-care, self-love and a deepening experience of inward and outward freedom.
DAILY PRACTICE TIMES:
5 hours x 2 day | (Defined by Vimalasara to allow for people to practice from the UK)
SKILL RANGE:
Beginner to experienced practitioners. Whether you use traditional meditation cushions, seiza (meditation benches) or chair is perfectly fine.
TEACHER BIOGRAPHY:
Rev. Seiho Mudo Morris is an ordained Rinzai Zen Buddhist monk, having trained and practiced in the Zen tradition for nearly three decades, as well as receiving formal training and empowerments in Tibetan Nyingma and Sakya lineages.
Seiho has been providing workshops and immersion practices related to Zen, Recovery as it relates to addiction, and Cultural/racial bias, racism and otherism, harmonizing the Four Noble Truths, Eightfold Path and a specifically revised expression of Twelve Step principles in an effort to help support and advance a path of change. He has conducted programs at Sundiatia Festival in Seattle, Washington; Nalanda West; The Gathering II: Buddhist Teachers of Black-African Descent 2019; Zen Studies Society Three-fold Sangha; Choboji Dai Bai Zan; True Freedom Yoga; and most recently at Boundless Heart Sangha.
He has been in long-term recovery for the last 33 years, and is a former addictions counselor, program director and facility administrator. He is currently on the administrative team of a behavioral health facility in the State of Maryland. He regularly offers Zen and Twelve Step, as well as Cultural Bias, Racism, and Otherism, and Traditional Rinzai Zen multi-day immersion practices.
REGISTRATION:
Registraton can be found at the following location
Pricing options are as follows
Times are extremely hard (5 USD)
I'm concerned about money (25 USD)
I still have a job (50 USD)
The full price I am doing ok (100 USD)
I'm doing well and I want to support this retreat (150 USD)
I don't have to worry about money I can make a generous donation (250 USD, or email us admin@buddhistrecovery.org )