⚠️ Coronavirus Note
Due to the COVID-19 pandemic, in-person meetings may have been canceled or moved online. Please contact your local meeting organizers before visiting an in-person meeting to confirm.
See our List of Online Meetings


BRN is inviting you to our monthly book club!
---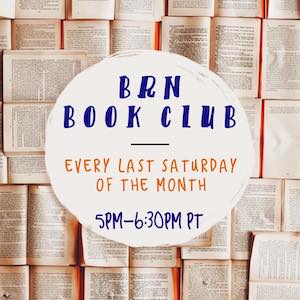 We will be reading books related to Buddhist recovery, as chosen by our community.
This is a great opportunity for you to deepen your understanding in Buddhism and how it relates to recovery. It is also a great way to interact with our BRN community!
This book club occurs every last Saturday of the month at 5:00-6:30 pm PT. Our first meeting is on May 29th.
The first book selected is "In the Realm of Hungry Ghosts: Close Encounters with Addictiion", the first meeting will be a meet and great and a discussion about the book.
We look forward to exploring the books with you!
Please join our Facebook Group to keep up with the Book Club.
Meeting ID: 897 1443 3780 - Passcode: 734695
Time: 05:00 PM Pacific Time - Every month on the Last Sat, until Nov 27, 2021,
May 29, 2021 05:00 PM
Jun 26, 2021 05:00 PM
Jul 31, 2021 05:00 PM
Aug 28, 2021 05:00 PM
Sep 25, 2021 05:00 PM
Oct 30, 2021 05:00 PM
Nov 27, 2021 05:00 PM
Please download and import the following iCalendar (.ics) files to your calendar system.
We are also looking for volunteers who would like to support the book club. If you are interested, please fill out the volunteer form on our website.