⚠️ Coronavirus Note
Due to the COVID-19 pandemic, in-person meetings may have been canceled or moved online. Please contact your local meeting organizers before visiting an in-person meeting to confirm.
See our List of Online Meetings


The Cannon Beach Meeting: the formation of a Buddhist Recovery organisation.
---
Archives
---
Cannon Beach Meeting
---
---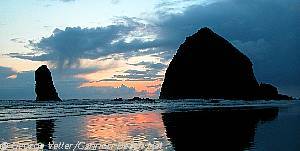 George Vetter/Cannon-Beach.Net

In January 2008 a group of delegates from the USA, Canada, Australia and Bhutan assembled at Cannon Beach, Oregon (USA) to discuss the formation of a Buddhist Recovery organisation.
The meeting took place on Saturday January 12th and Sunday January 13th, in the Executive Boardroom of the Tolovana Inn. Meeting participants who joined the founding Board include: Kevin Griffin; Professor G. Alan Marlatt; Dr Ann Bolger; Sheila Blackford JD and Paul Saintilan.
The Cannon Beach meeting was video recorded by Kit and Ashley Marlatt of Cascadia Addiction Research and Education, LLC (CARE, LLC). An edited version will be available in DVD format in due course.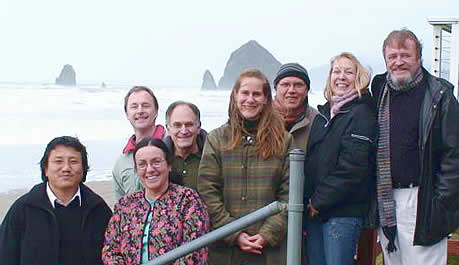 Meeting participants (from left to right):
Dr Chencho Dorji;
Paul Saintilan;
Sheila Blackford;
Dr Martin Salinsky;
Dr Ann Bolger;
Kevin Griffin;
Ashley Marlatt;
Professor G. Alan Marlatt.
To read more about the discussions and outcomes, please download the Notes from Cannon Beach

.