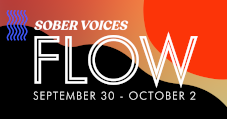 ⚠️ Coronavirus Note
Due to the COVID-19 pandemic, in-person meetings may have been canceled or moved online. Please contact your local meeting organizers before visiting an in-person meeting to confirm.
See our List of Online Meetings


Group Advice: Buddhist Recovery Network Suggestions on Setting up and Facilitating a Group
---
Other Sections
Group Examples
---
Group Examples
I have contacted various Buddhism/12 Step groups to find out how they run things. There are a lot of similarities. Obviously all the groups have time for meditation and some sharing. They are all open to members of any 12 Step program, although there isn't usually any requirement, although many encourage 12 Step participation. One of the benefits of the open group is that people get to see the fundamental similarities among different addictions, be they to substance, behaviors, or people. Leadership varies from people who simply organize and invite speakers/teacher, to people who are more actively functioning as dharma teachers.
The Buddhist Recovery Network

website lists many groups. The basic format is often outlined here.
One of the things I expressed a concern over is that people use these groups as a way to avoid being in a 12 Step program. Many of the group leaders said similar things. Craig V. from Minneapolis said this: "I share your concern re: AA avoidance. We specifically suggest that members attend a sangha, practice meditation and study, and have a meditation instructor, and also attend a 12 step group, and work the steps with a sponsor as suggested. We state very clearly that we view the two practices as parallel supports that can enhance each other. We also stress the effectiveness of abstinence (5th Precept) as an indispensable tool in experiencing the full benefits of recovery." In a later email he said "I plan to add a sentence to the closing to the effect that this meeting is not a substitute for your 12 step meeting to give that point emphasis each week."
Here is some information about the various groups.
SF ZEN CENTER
The San Francisco Zen Center has been offering a Buddhism and Recovery session every Monday night for several years. They were kind enough to describe in detail the way their group runs:
They meet from 7:30 to 9 pm every Monday night.
The first 5-10 minutes or so, the leader speaks about some specific aspect of meditation (posture, breath, doing "mini-meditations" throughout the day, etc.), followed by a short general instruction.
They then sit (silently) for 20 minutes.
Following that, people introduce themselves (the leader always says that it is not a Twelve Step meeting, so people are free to introduce themselves as alcoholics, addicts, whatnot, or just say their names -there are no requirements to attend). They do respect anonymity and confidentiality.
Then the leader speaks for about 20-25 minutes on some aspect of dharma and recovery. (they've spoken on the Steps, the paramitas, the 4 noble truths, etc). Generally, they will bring in literature from both traditions which is read at the beginning of each talk. They always work to tie Buddhism and recovery together -and to let the teachings speak for themselves. They find it especially helpful to speak about non-theistically based spirituality, as that is what a lot of people go there to find.
They then open the floor for sharing, as in Twelve Step meetings.
They end with another 10 minutes (or so) of meditation and a dedication of merit. This is a format the leaders and members have worked out over the past 4+ years, and they find that it works pretty well.
Most of the time the same teacher leads the group. Now and again they have a guest speaker -the criteria for such are at least 5 years of recovery and to have received Buddhist precepts.
For more information about this group, you can email the San Francisco Zen Center at ccoffice at szc dot org or call the front office at (415) 863-3136.
COMMON GROUND MEDITATION CENTER, MINNEAPOLIS, MN
3400 East 26th Street in Minneapolis
Leader: Craig V. - the following information was sent by him.
Newsletter which includes the schedule and description of 12 Step Recovery offerings is accessible from the web-site, commongroundmeditation.org

The Guiding Teacher is Mark Nunberg. The weekly 12 Step Recovery and Mindfulness Meditation group meeting is on Friday nights, 7:00-8:15, except the first Friday of the month when Mark leads an evening of Metta practice.
FORMAT:
Welcome &, if newcomers, brief introduction. Then 15 to 20 minutes of check-in. We go around the room, each person says their name, program (optional), and talk about their week re program/practice. Next 20 minute meditation, usually silent, brief instructions if newcomers, time for questions and comments after end of meditation. Next, 10 minute talk on some subject, dhamma/step related. After talk, break into groups of 3 or 4 each, to discuss topic or whatever; about 10+ minutes. Then announcements, closing - confidentiality, dedicate merit and serenity prayer. Meeting starts at 7:00 and ends at 8:15+.
I'm going to offer a kind of "first step" type meeting for people new/uncertain about meditation. We'll meet in a separate room while the rest of the group discusses the evening's talk. This idea came up from our Twin Cities Network group meeting that we had last month. We got off to a good start to that endeavor, I feel.
LEADERSHIP
I'm [Craig V.] the regular leader although we've started having volunteers, once a month, give the 10 min talk on their experience. I am not an authorized dharma teacher.
FWBO BUDDHIST CENTRE, SYDNEY, AUSTRALIA
The meeting began as an offshoot of a sit I [Guy H.] lead before the Erskineville AA meeting which meets for an hour Thursdays & Sundays. On Sundays we are joined in the sit by some Alanons who go off to a meeting in an adjoining room. Over the years some hundreds of people have been introduced to the Mindfulness of Breathing practice at those sits. We have only 20 mins with people arriving late and I lead it so as a newcomer will get the idea and experienced practitioners don't object. In some cases I'm re-igniting a lapsed or poor practice in others introducing them to something they would never have contemplated. It's done in the spirit of the 11th step and probably half of the regulars in both fellowships have given it a go. 25 or so have a regular solid practice and some have become or were Buddhists.
FORMAT:
We have what I've called up to date an 11th Step Meditation Workshop which is held Fridays for 1½ hrs at the FWBO's Sydney Buddhist Centre. Up until recently the main emphasis is to teach a basic meditation technique (mindfulness) with some posture work and support a regular practice. We have had a couple walking meditation & Metta sessions. We usually begin with a 20-30 body awareness by listening to an Alexander Technique Semi Supine CD or I lead them through it. We then have a 20-30 min sit. After that we have a general share on how our practice is going in general. Just recently I was inspired by your 12 step Contemplative Interactive Exercises to try something similar. We have also "gate crashed" an FWBO weekend retreat (with their support) which was universally acclaimed success (I think the Buddhist got as much out of it as us with a few really identifying.
LEADERSHIP
I [GUY H.] usually lead the sit and I am training for ordination and have a preceptor who is aware of my involvement but there is no formal input.
12 WEEKS CLASS, SAN FRANCISCO, CA
This group was started as a short-term class, with guest speakers/teachers each week covering one of the 12 Steps, but the group may live on. Here's the latest information on it from one of the group organizers Nancy W.:
"I'm in the process of thinking through next steps for 12 Weeks. I'm pretty sure I'm going to continue 12 Weeks as a weekly sitting group, although where and when might be changing." Contact her at nancywilloughby at gmail dot com
FORMAT:
We introduce the speaker.
Speaker leads a meditation for 30 minutes.
10 minute break.
Speaker talks for 20-25 minutes.
Discussion for 20-25 minutes.
LEADERSHIP
Nancy W. and Vince M. are the organizers. Each week is led by a different speaker/teach What is the format of your meeting? As much detail as you want to give will help.
5TH PRECEPT ENCOUNTER BELLINGHAM SHAMBHALA CENTER, BELLINGHAM, WA
This group operates independently from the Shambhala Center.
FORMAT:
We meet for an hour weekly. We utilize a typical 12 Step format with two short sitting meditation period (10 minutes at the beginning and end of each meeting). We end the meeting with a Dedication of Merit. We stress anonymity, no cross-talk, and a 5 minute limit on sharing. We use your book and a set of essays from the SF Zen Center as study/reference material. We organize discussion around a particular step and how it may relate from a dharma perspective or any other relevant topic.
LEADERSHIP
I [JOE M.] offer facilitation. I am not an "authorized" dharma teacher, though I have received meditation guide training in the Shambhala sangha and have completed the graduate level study for Shambhala Training. I'll attend Sutrayana Seminary in Nova Scotia in a week. I'll receive final meditation instructor training later this year. I've been a member of AA for 21 years and I'm also a licensed mental health counselor in WA State, in private practice. I refer group participants to several dharma resources in town depending on their individual need and motivation.
ATLANTA SOTO ZEN CENTER
1167 C/D Zonolite Place, Atlanta Ga. 30306
Contact: For more information call Jon S at (404) 788-5733
Sundays 1:30pm
FORMAT:
We start with 20 minutes of sitting meditation. Any form is fine, but if people are new to practice and want instruction, it is provided. After that we have tea and an open discussion (like a regular meeting). We then close with 10-15 minutes of sitting.
LEADERSHIP
Jonathan S.
---
Download
You may download

the entire document or read it on line below.