⚠️ Coronavirus Note
Due to the COVID-19 pandemic, in-person meetings may have been canceled or moved online. Please contact your local meeting organizers before visiting an in-person meeting to confirm.
See our List of Online Meetings


New Years Eve 2020
---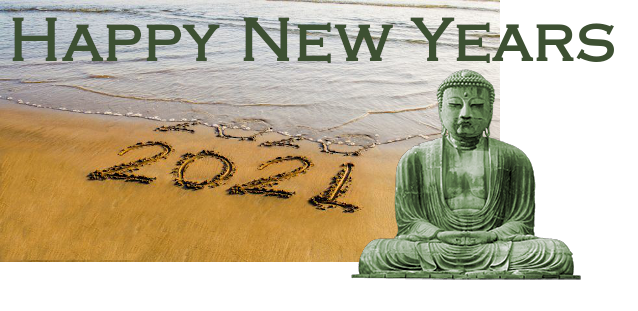 December 31st, 2020 New Years Eve Events
12pm - 7pm PST / 3pm - 10pm EST / 8pm - 1am UK
Facebook Event

We have pulled together an assortment of programming for New Years Eve. Come ring in the new year with the community.


12 to 1:30 pm PST - 8pm - 9:30pm UK
Moka Presents
Black Indigenous People of Colour New Years Eve Meeting
Celebrate New Years With Us
Supportive Buddhist-Inspired Addiction Recovery Space
All Black Indigenous and People of Colour Are Welcome "Let's Get Together & Feel Alright"
Share Your Aspirations. Come As You Are.
2 - 5pm PST / 10pm - 1am UK
Vince Cullen Presents: Sit and Sajjja (All Welcome)
New Year Eve Intention Setting (Sacca-kiriyā)
"By this truth may there be happiness" - Buddha
Vince has given many talks on Sajja/Sacca-kiriya as an embodied practice, an example being: Sajja – A Practice for Transformation
2:00 pm PST / 10:00 pm UK - Connection and Conversation
2:30 pm PST / 10:30 pm UK - Guided Serenity Breath Meditation
3:00 pm PST / 11:00 pm UK - Dhamma Talk (Vince Cullen)
3:30 pm PST / 11:30 pm UK - Sajja (Sacca-kiriyā) Intention Setting in Three Parts
Part One: Forgiveness Aspiration

Part Two: Individual Sajja (Sacca-kiriyā) Intentions

Part Three: Dedication of Merit for Sajja (Sacca-kiriyā)
4:30 pm PST / 12:30 am UK (or before) Wise Heartedness Meditation
Close at 5:00 pm PST / 1 am UK) (or before) Closing Dedication of Merit
More details about 'Sajja' and 'Sacca-kiriya' can be found in the booklet 'From Hungry Ghost to Being Human' on pages 14-16, 36 & 37.
https://www.5th-precept.org/From-Hungry-Ghost-to-Being-Human.pdf
5:15pm PST / 8:15 EST
Alex Holt Presents: "What Comes Next?"
How can we truly surrender ourselves to mindfully accept the next moment, hour, or day with less trepidation and worry?
6:15pm PST / 9:15 EST
George Johns Presents: Noble Silence and Inventory.

How can the practice of Noble Silence, especially on a multi day retreat, assist in the inventory process (step 4) in recovery.